Recipe
Chef Isabel Chung's Sesame Sizzled Butterfish Recipe
Fairmont Orchid's Executive Chef, Isabel Chung, is pleased to share one of her favorite dishes from her childhood. "I was raised in a fairly traditional Chinese home," she says. "We used all different types of fish but black cod was always my favorite. Having lived in the Pacific North West for the last fourteen years, I was happy to discover that 'sablefish = black cod' and then I discovered another happy accident when I moved to Hawai'i and learned that 'butterfish = sablefish'."
You can modify this dish to use more or less ginger, or add thinly sliced chili peppers to give it more bite. In the spring, Chef Isabel likes to make it with halibut to welcome back another one of her favorite fish.
"It's simple but timeless…and it always makes me feel a sense of nostalgia," she reflects. "It takes me back to my childhood when my parents would make it for us for dinner and I wasn't allowed to stand too close when they 'sizzled' it with the hot oil as it was dangerous. It was certainly a simpler time."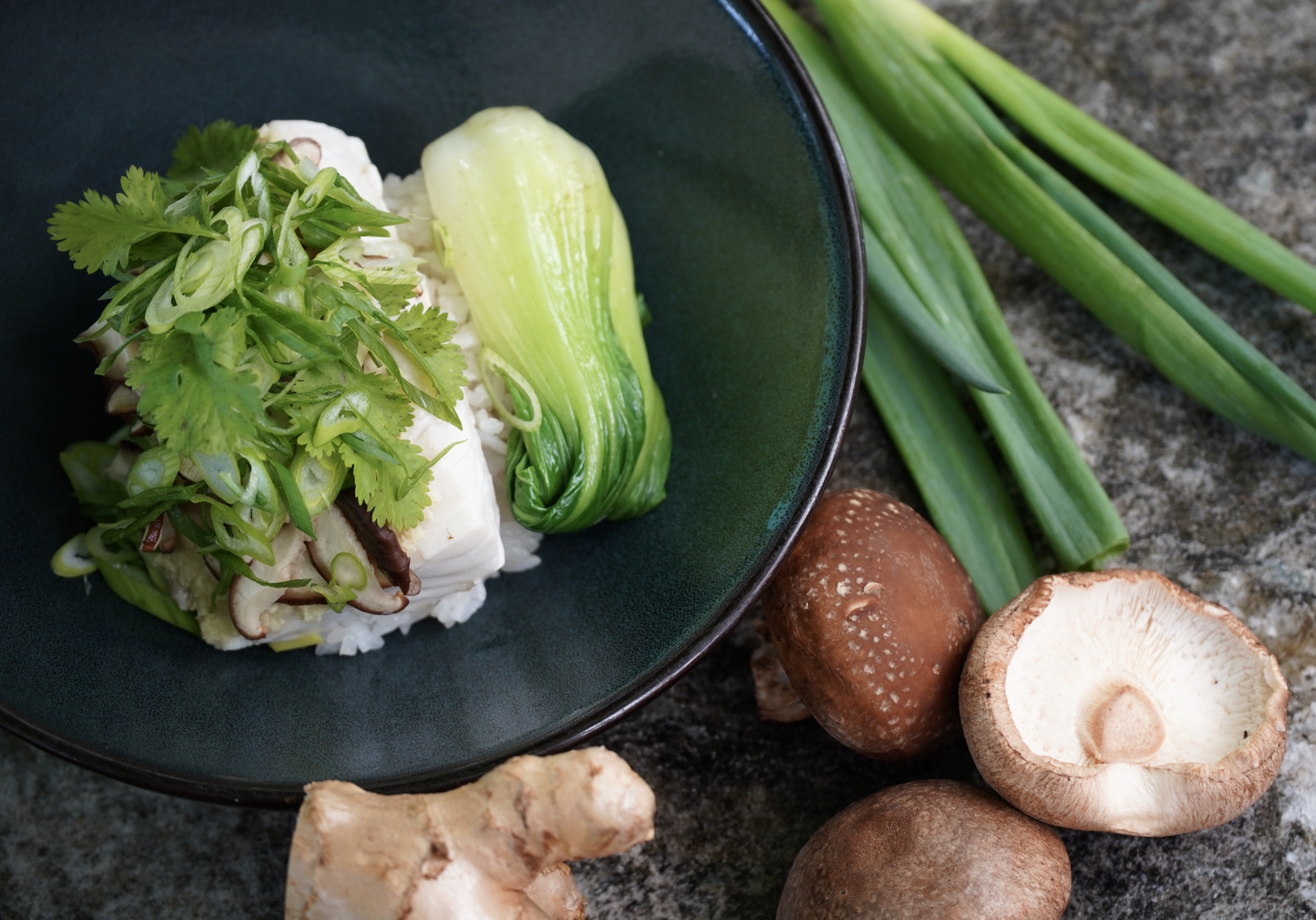 Sesame Sizzled Butterfish

Recipe
4 portions of butterfish fillet (black cod, sablefish)
4 tbsp. fresh ginger, finely grated
4 scallions, cut thinly on the bias
¼ bunch cilantro, sliced
12 shiitake mushrooms, freshly sliced
6 tbsp. sesame oil
6 tbsp. soy sauce
Salt and white pepper
4 baby bok choy, cut in half or quarters, sauté with garlic
2 cloves garlic, smash well
2 cups rice, steamed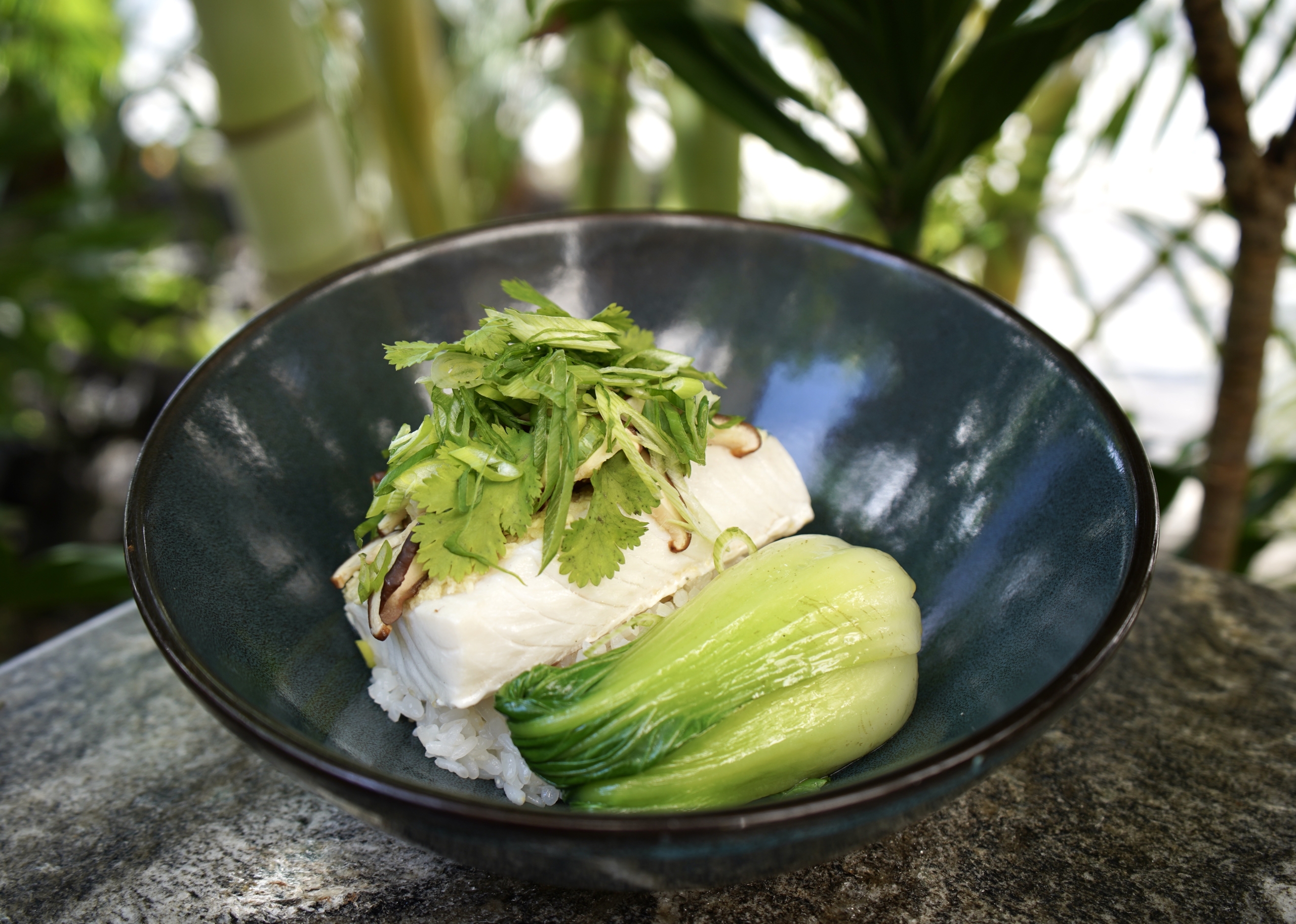 Pat dry the portions of butterfish.
Season lightly with salt and pepper. We predominantly use white pepper in Chinese cuisine.
Cover the fish with the finely grated ginger. It will look like too much, but it's not!
Top with sliced shiitake mushrooms.
Steam this dish for about 8 minutes in a shallow dish.
While fish is steaming, heat up the sesame oil—it should just start to smoke.
Remove from steam, top with chopped cilantro and scallions.
Drizzle with soy sauce and sizzle with the smoking hot sesame oil.
The greens will wilt and the toasted sesame aroma is amazing.
Serve with steamed rice and garlic fried baby bok choy.