Ocean
Our island escape is tranquil and private, tucked away along the sunny Kohala Coast. You don't have to leave our oceanfront property to find aquatic adventure. You can snorkel in our private bay, swim in calm waters alongside schools of colorful fish or lounge by the pool while humpbacks breach offshore. But if you do choose to leave, we're within easy reach of all of Hawai'i Island's coastal wonders.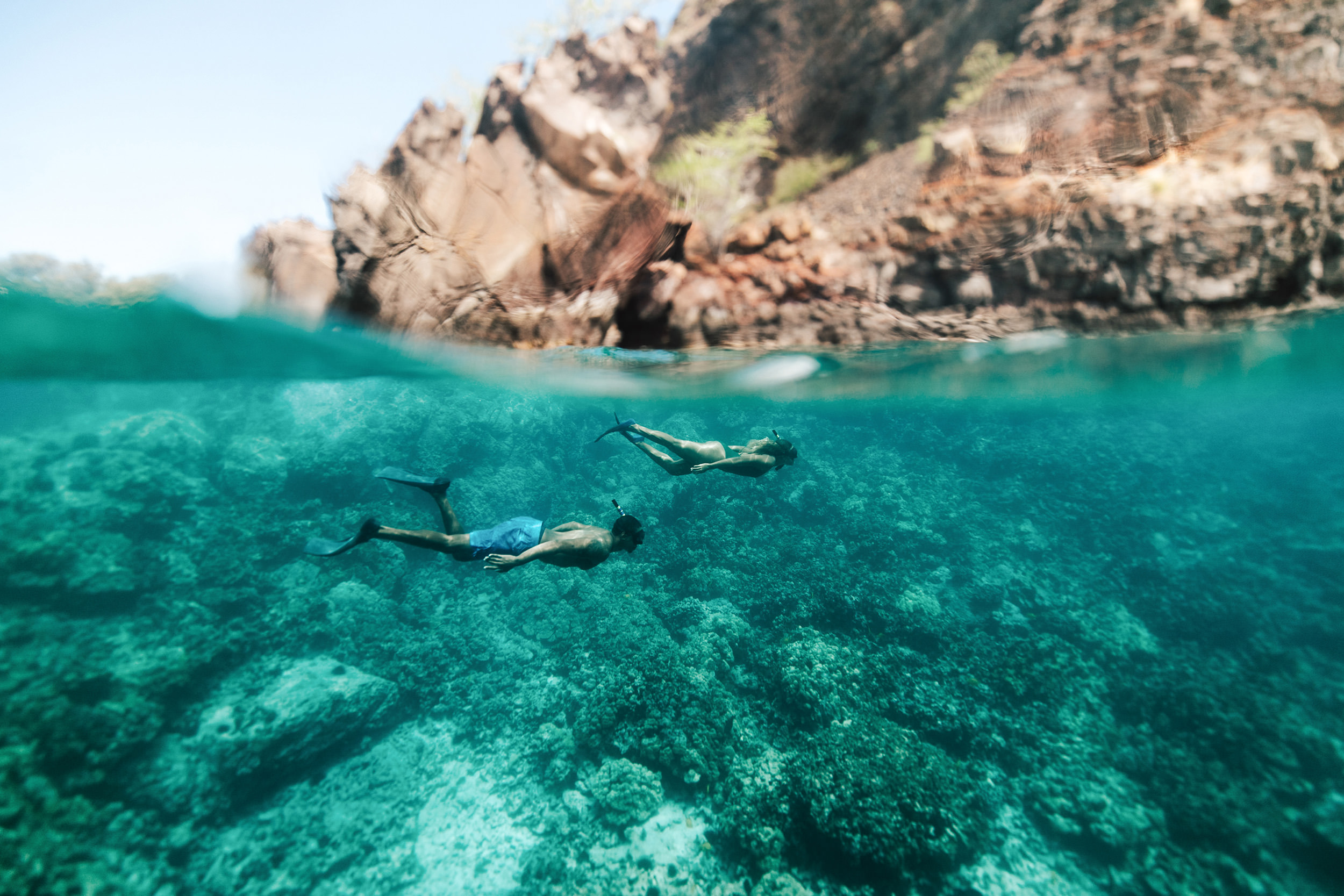 Explore Hawai'i's shores, from white-sand classics to black-lava beauties. Don't leave Hawai'i without a day, or three, at the beach! Nothing beats an afternoon splashing in the warm sea, riding in the surf and lounging under palm trees. Savor the day and dive into the aloha spirit.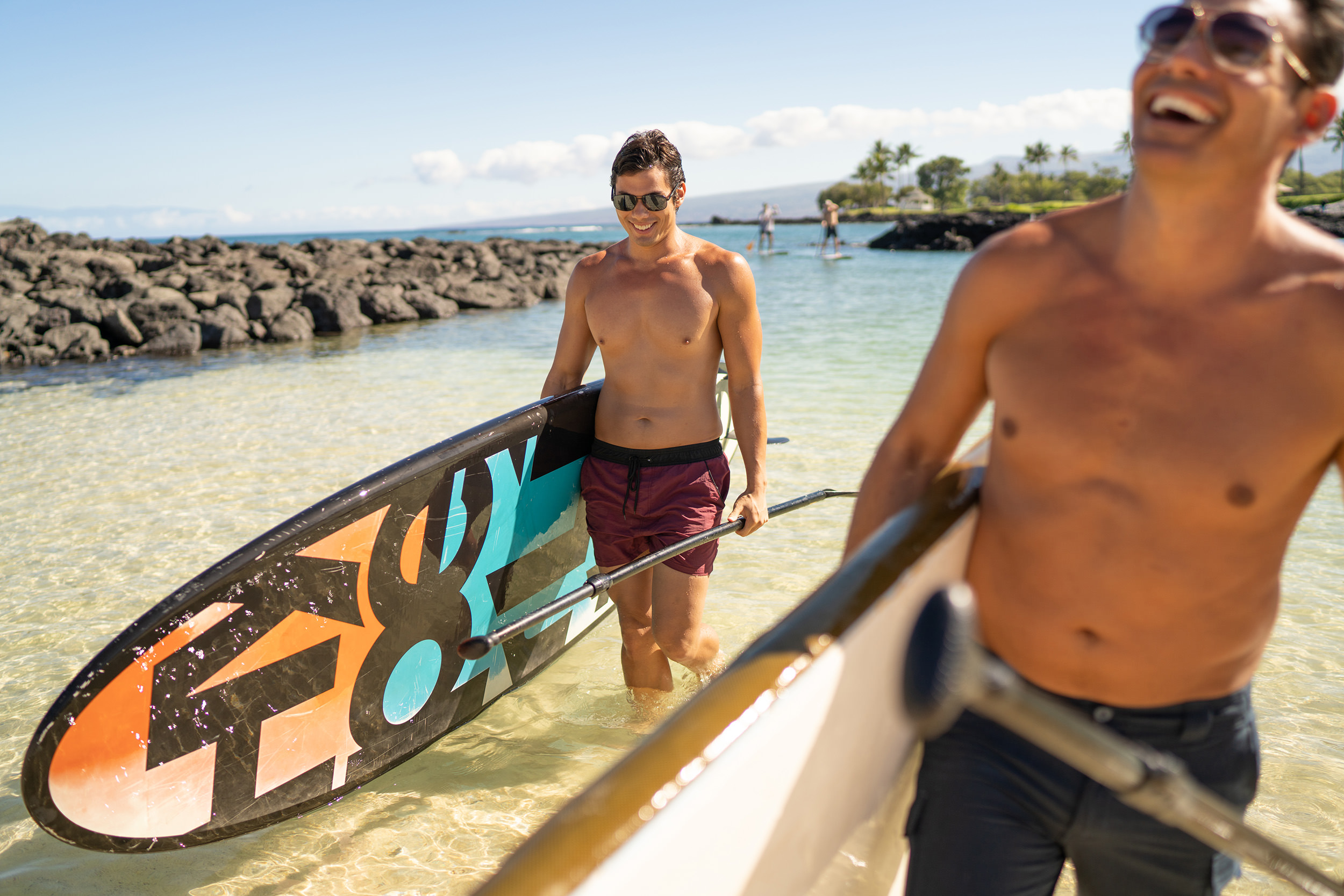 Snorkel through crystal clear waters as manta rays perform an underwater ballet. Feel the rush of catching your first wave. Reel in the big one in a deep-sea fishing expedition with the pros. Hawai'i was made for ocean adventures.