Hawaiʻi Tennis Center
It's a tennis lover's paradise! Have some fun and improve your game at our 10-court, full-service Hawaiʻi Tennis Center, featuring lights for evening play and a dramatic stadium court. We are pleased to provide you with match arrangements, instructional theme clinics, racquet and ball machine rentals, private and semi-private lessons. Two pickleball courts and private lessons are also available.
LOCATION
One North Kaniku Drive, Kamuela, HI 96743
HOURS
Daily | 7:30 a.m.–5:00 p.m.
Tennis Center Guidelines
Reservations are required for evening play and must be made before 5:00 p.m. Evening play is available until the sun goes down. Iced water and towels are provided for your comfort.
Tennis staff can assist you in finding a singles, doubles or mixed doubles match with players of similar ability. Please allow 24 hours notice for match arrangement.
Proper tennis attire including tennis shoes are required at all times. Running shoes are not allowed.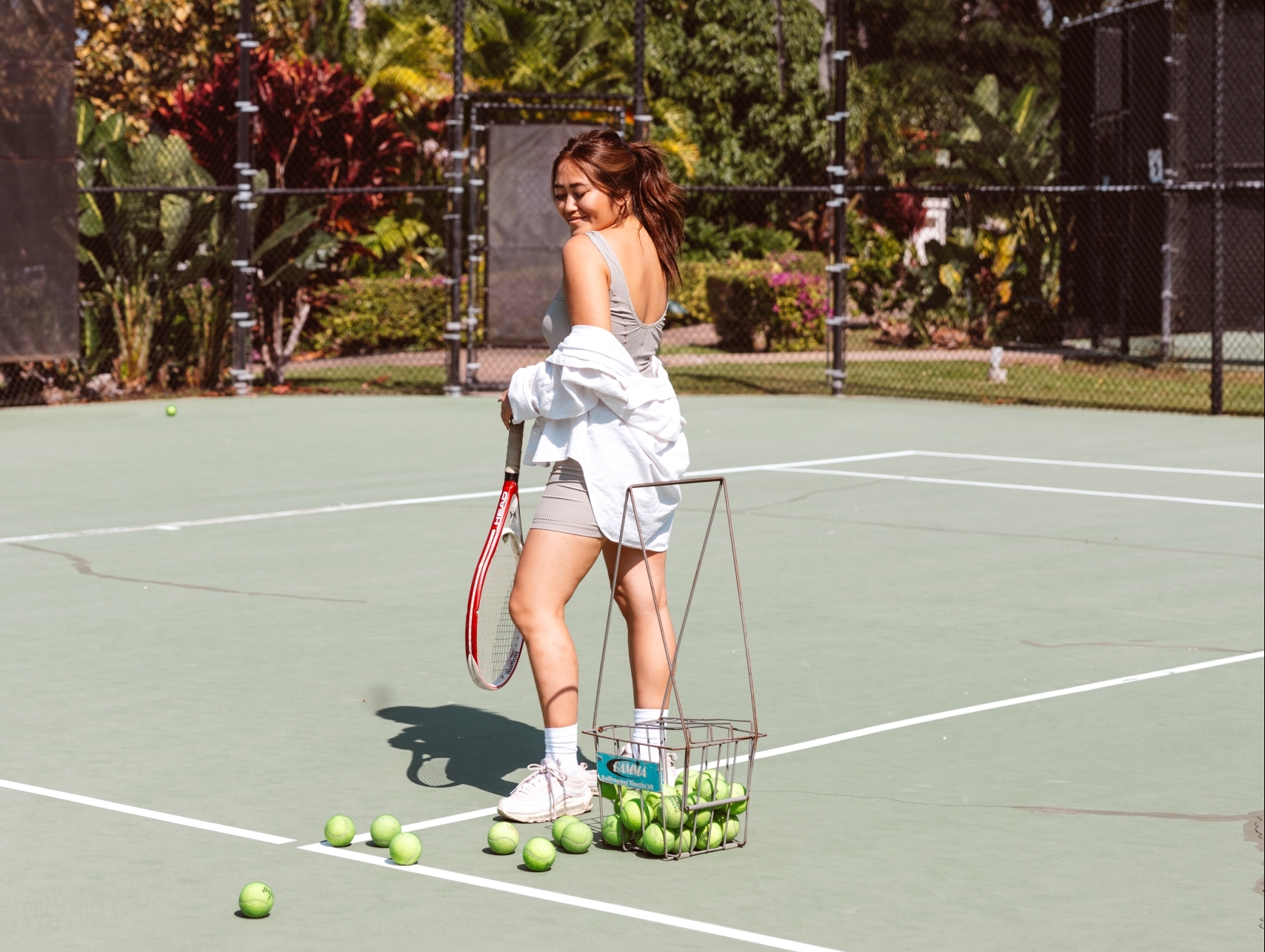 Explore the soul of Hawaiʻi Island as you explore our open-air oceanfront resort. We look forward to sharing our cultural knowledge, ocean skills, storytelling talents and aloha with you. We live to turn your moments into memories and can't wait to guide you on your Hawaiʻi Island journey.