Golf Hawai'i Island
Hawaiʻi Island is a golfer's paradise year-round, showcasing a diverse landscape of uncommon beauty, sweeping ocean views and welcoming weather. Experience the award-winning 45-hole championship Mauna Lani Golf Course when you stay at Fairmont Orchid. Designed to have two distinct 18-hole complexes that capture the unique characteristics of the Hawai'i Island landscape, Mauna Lani offers golf experiences to satisfy every skill level.
LOCATION
68-1050 Makaiwa Pl
Kohala Coast, Hawai'i 96743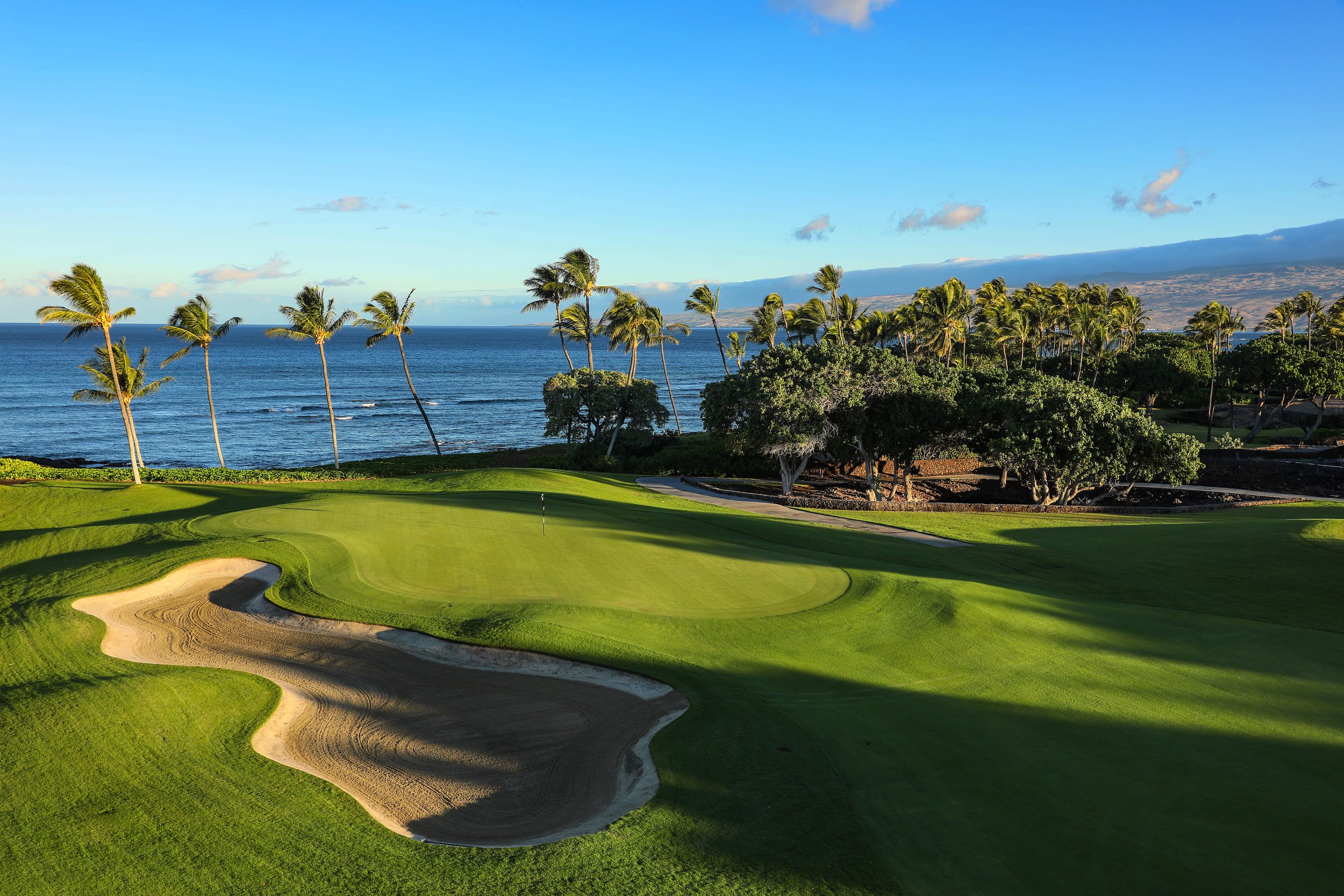 A popular tournament destination, the 18-hole North Course provides the perfect Hawai'i Island golf introduction with lava rock, kiawe trees and breathtaking vistas. This scenic and challenging course sits alongside a 230-acre archaeological district and features an iconic par-3 17th hole surrounded by lava walls—perfect for selfies with your foursome.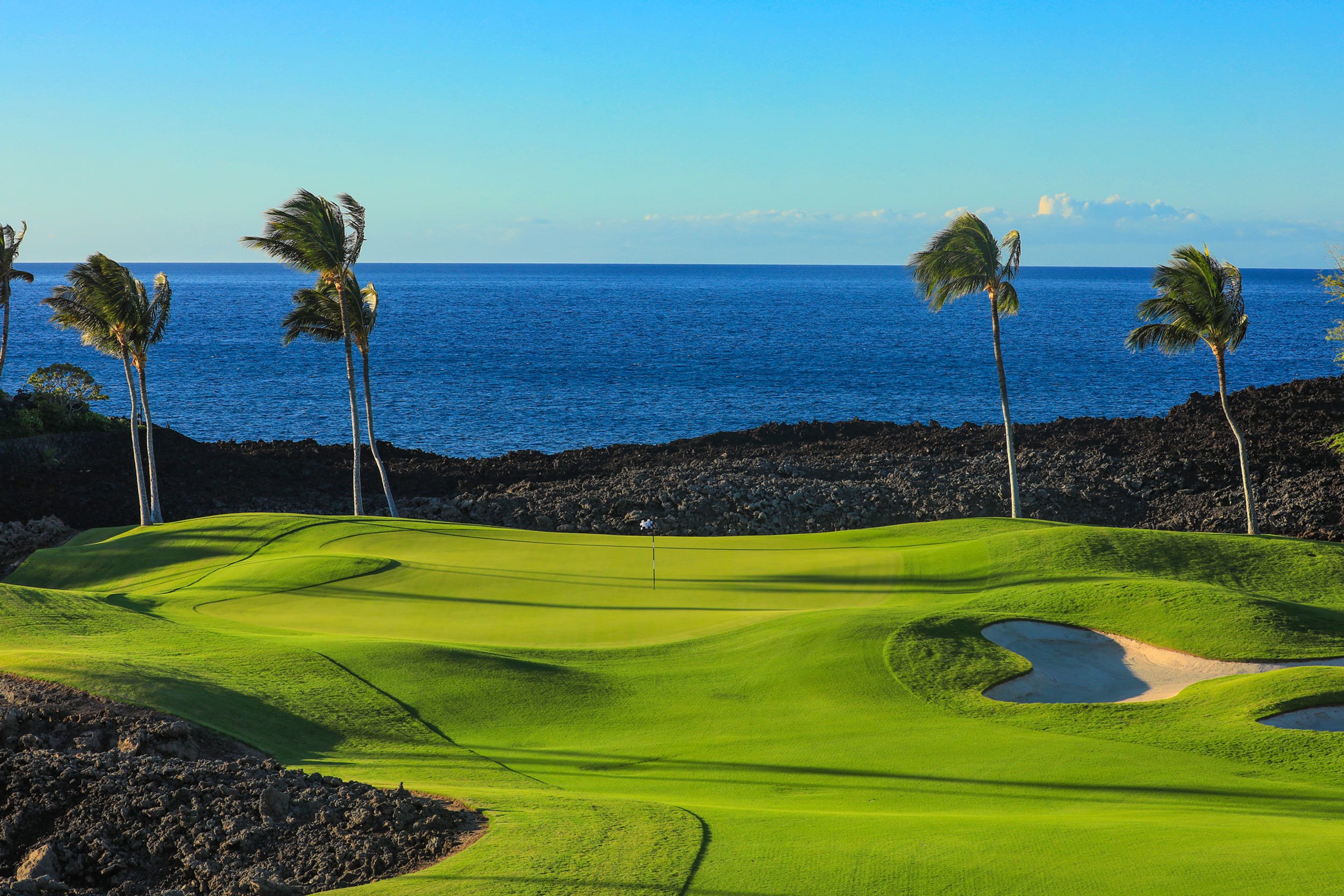 The South Course is built on the prehistoric Kaniku lava flow. The golf course snakes through stark, rugged, aa lava. The volcano goddess, Pele, reigns supreme on this course. If she favors you, balls hit into the lava will miraculously bounce back into the fairway. If not, kiss them good-bye! Aside from great golf, this challenging course offers a range of mountain and ocean views and was home of the Senior Skins Game for 10 years.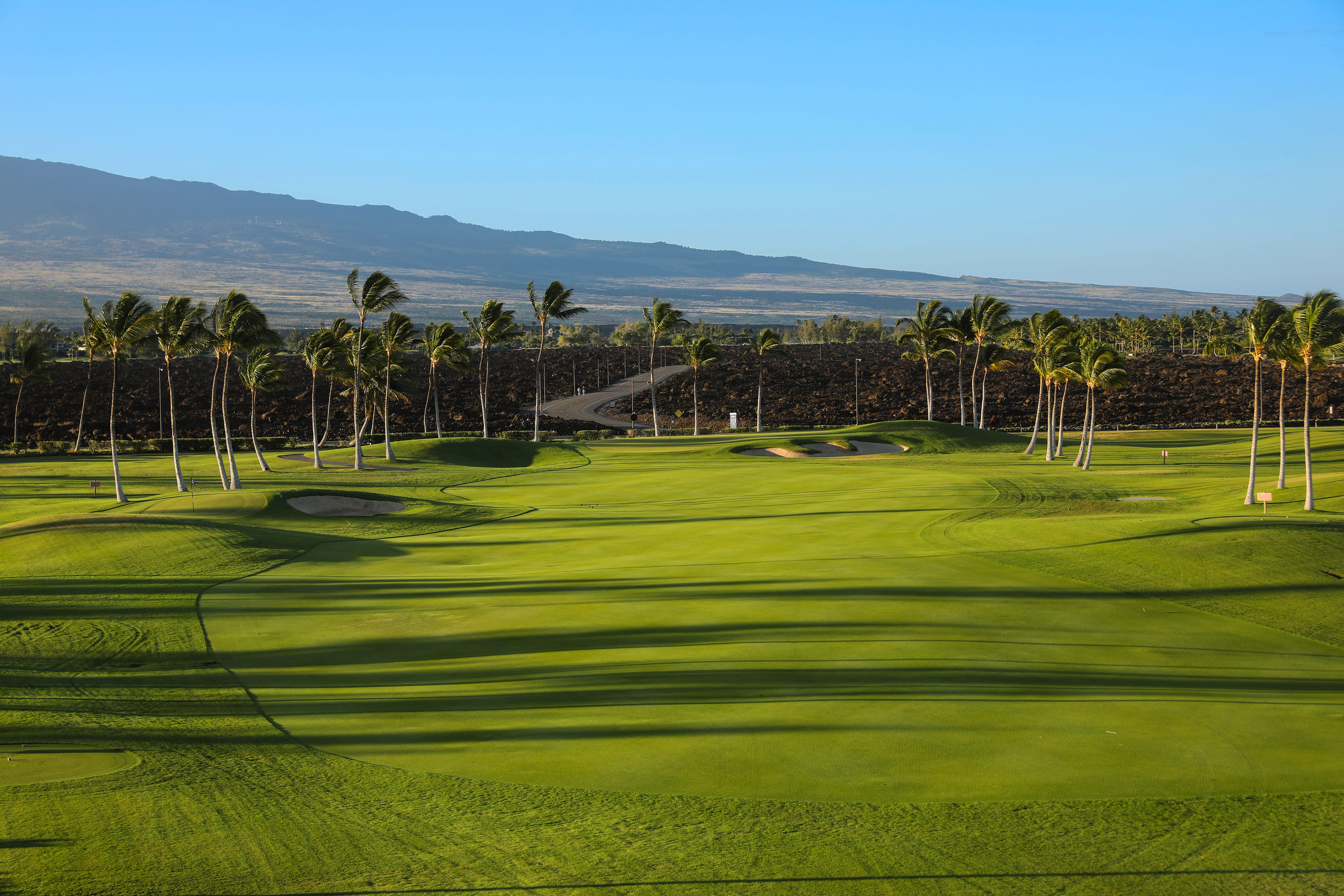 The 9-hole Wikiwiki course was designed from two "extra" holes that course designer Robin Nelson created while building Mauna Lani's main courses. The family-friendly Wikiwiki course is perfect for quick games and is suitable for players of any skill level.
Additional Golf Information
Mauna Lani Golf offers dynamic rates that are adjusted in real-time, based on demand, availability and other changing factors. With rates changing daily, dynamic pricing allows you to choose the right rate, date and time for your needs. Pricing fluctuates based on availability, so the earlier you book, the better the value. As a guest of Fairmont Orchid, you will receive a 15% discount off of Mauna Lani's Best Available Rate at the time of check-in.
For reservations, please visit the Mauna Lani Golf reservation website or contact our concierge at +1 808 887 7320 for assistance with planning the perfect golf getaway.
Juniors golf for free after 3 p.m. when playing with a paying adult. Juniors enjoy complimentary rental clubs all day and complimentary instruction when taking a lesson with a paying adult.