Hawai'i Stories from Fairmont Orchid
Discover the aloha spirit at Fairmont Orchid on Hawai'i Island. Join us as we celebrate our community, traditions and culture. Let us introduce you our Hawai'i.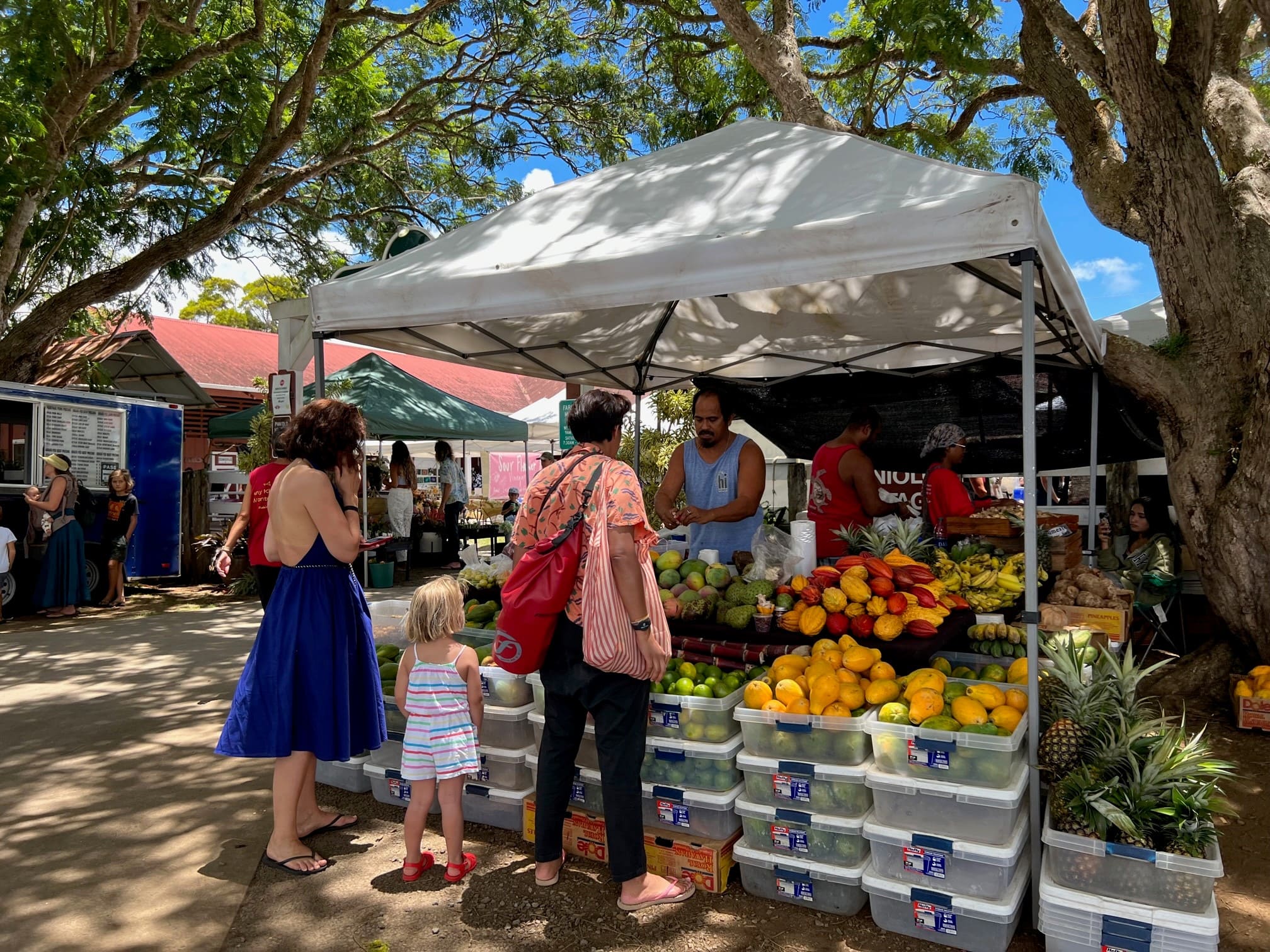 Destination
Eat Like a Local: Waimea Farmers' Markets
The beautiful green hills of Hawai'i Island's "upcountry" town of Waimea provide a striking visual contrast to the rocky landscape of the Kohala Coast below. Headquarters of sprawling Parker Ranch and several observatories atop Maunakea, the small town is also the ideal place to indulge your senses of taste, smell and sound, too, thanks to four weekly farmers' markets.