News
Fairmont Orchid Appoints New Executive Chef
KOHALA COAST (HAWAI'I) | DECEMBER 19, 2022 – Fairmont Orchid, a luxury resort along the pristine Kohala Coast of Hawai'i Island, is pleased to announce the appointment of Isabel Chung as the resort's Executive Chef as of December 5, 2022. Chung will oversee all creative and strategic initiatives of the property's culinary operations, including the fine dining, AAA Four Diamond restaurant, Brown's Beach House.
"Chef Chung is an unbridled food enthusiast whose passion for sharing fresh, local cuisine can be tasted in every bite she prepares," shares Fairmont Orchid General Manager, Charles Head. "Her focus on sourcing sustainably, collaborating with regional farmers and incorporating seasonal ingredients makes her a perfect fit for our Fairmont Orchid 'ohana (family)."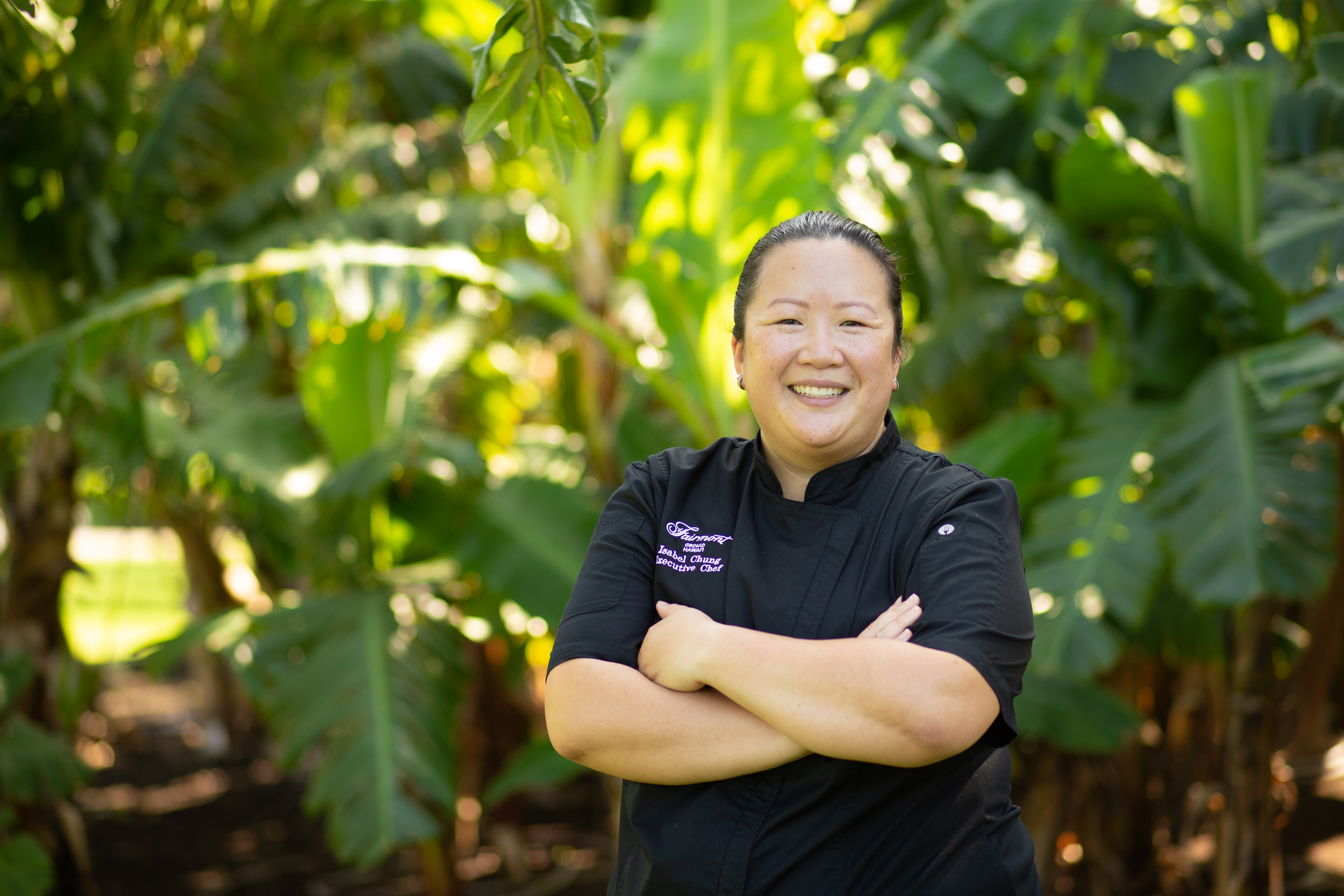 Fairmont Orchid Executive Chef

Isabel Chung
Chung is among an elite circle of female chefs who hold the title of executive chef at Fairmont properties worldwide. She began her culinary career in 2001, at the Delta Bow Valley, Calgary, Alberta, holding the roles of Second Cook and First Cook. Expanding her experience internationally, she transferred to Fairmont Southampton in 2005, as Senior Chef de Partie and was quickly promoted to Sous Chef. In 2008, Chef Chung returned to Canada as Sous Chef at Fairmont Chateau Whistler where she was in charge of banquets and restaurants. In 2013, she relocated to the United States as Executive Sous Chef of the AAA Five Diamond Fairmont Olympic Hotel, Seattle. She most recently served as Executive Chef at Fairmont Chateau Whistler since November 15, 2015. Chung studied Culinary Arts at the Southern Alberta Institute of Technology in Calgary, Alberta. She also studied Commerce at Athabasca University in Calgary, Alberta.
"Hawai'i's diverse culinary landscape is a food lover's dream and I look forward to cultivating deep relationships with the fishermen, farmers and ranchers on Hawai'i Island so that I can bring unique and authentic dishes to the table," shares Chef Chung. "I spend a lot of time in my garden because it gives me hope to put seeds in the ground and nurture an ecosystem of giving and receiving. Food offers an essential connection to culture, to our sense of place and ultimately to each other. It's my hope that when guests of Fairmont Orchid dine on property, they get a taste of the beauty and landscape we're so fortunate to be immersed in."
Chung lives on Hawai'i Island. She's an avid beekeeper, even though she's allergic to honeybees.