Romance
The Ultimate Guide for a Romantic Honeymoon on the Big Island
If marriage is an adventure, as many say, then the honeymoon is a perfect time for sharing adventures that can kindle romance. And when it comes to creating ideal honeymoon itineraries, couples will find the island of Hawai'i lives up to its nickname, the Big Island, with a wealth of activities and regions to explore together.
After a day or two relaxing on the white sands of the Kohala Coast, for example, the lush and green windward side of the island offers several excursions especially tempting for newlyweds. At the Umaumau Falls Experience in Hakalau, for example, the exhilarating nine-line zipline course over 14 waterfalls includes four dual ziplines for side-by-side thrills at up to 65 miles per hour, plus a suspension bridge that traverses a lava tube, fern grotto and river gorge ($209 per person).
Better yet, book the Zip N Dip combo ($294), which adds an hour of swimming, paddling, or just playing in a secluded waterfall pool on the Umauma River, with lunch delivered by a special zipline. Not feeling quite that adventurous? You can also opt for the self-guided walking tour ($12), which follows an easy trail through flower- and fruit-filled gardens to several vista points of the spectacular, triple-tiered Umauma Falls. Bonus: You're likely to be the only ones on the path.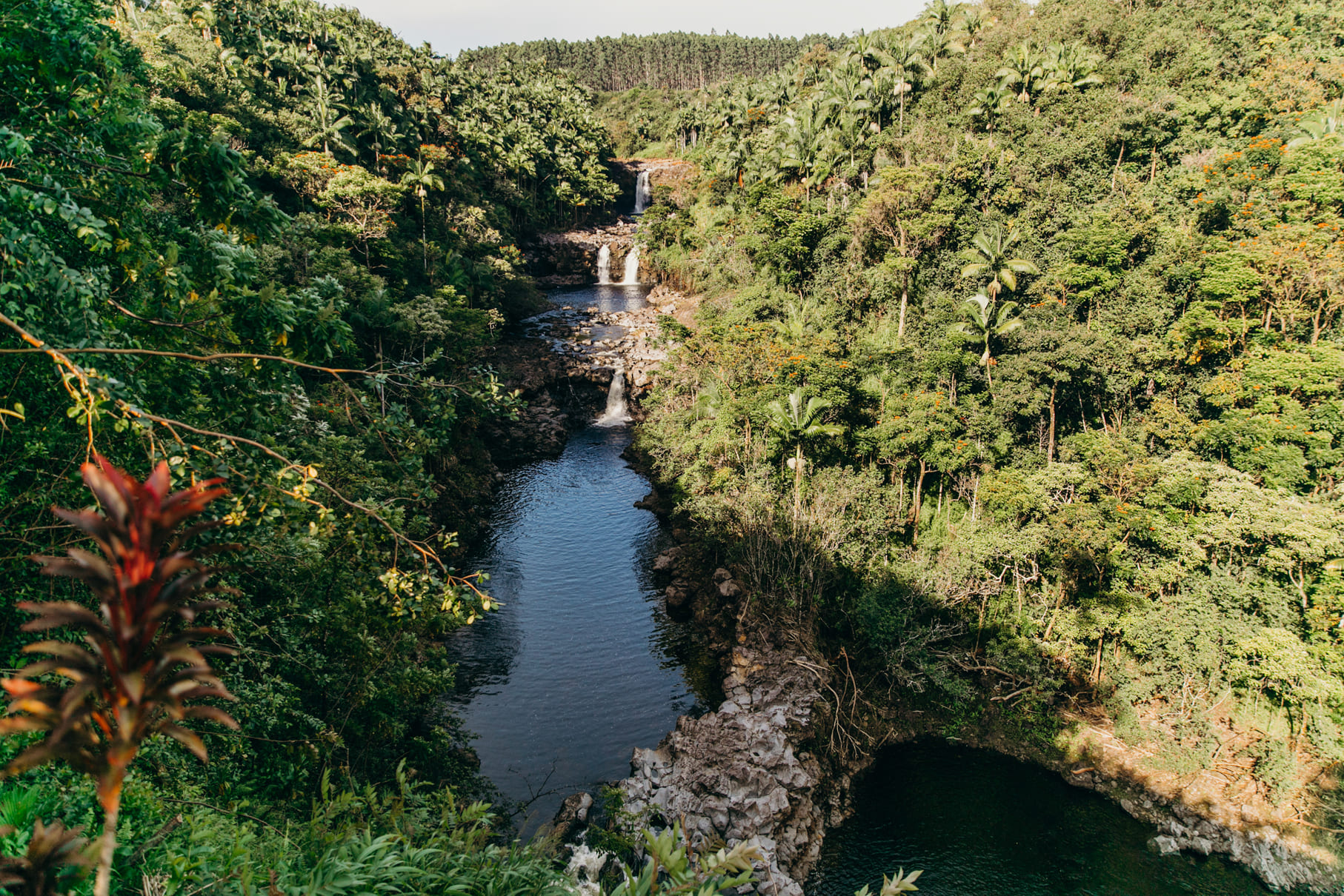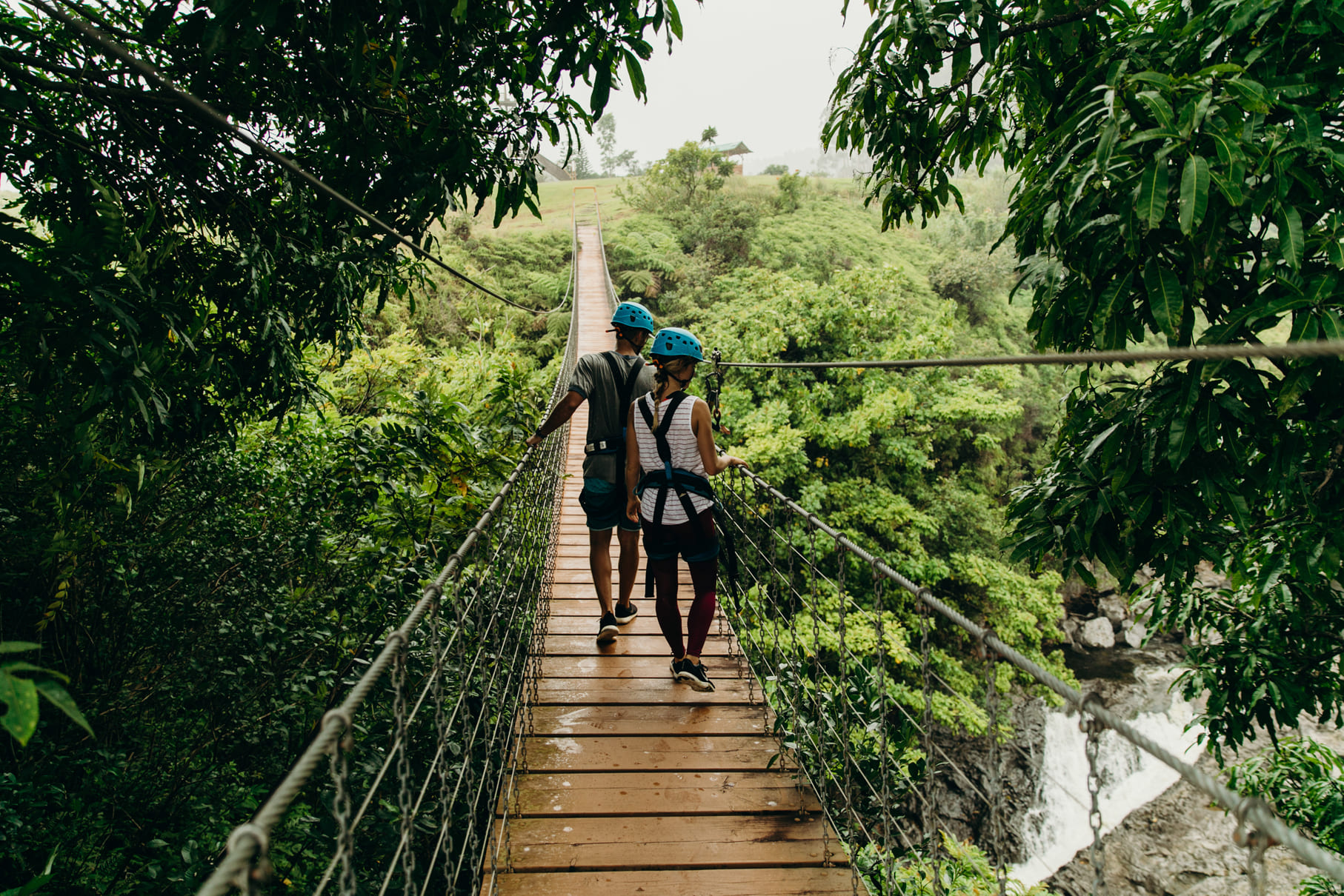 Nearby, Botanical World Adventures also provides zipline and Segway tours showcasing its gorgeous 26 acres of tropical gardens, verdant rainforest and bubbling waterfalls, but couples in particular may enjoy wandering on their own with a self-guided garden day pass ($25). It includes an audio tour of the Rainbow Walk, where eye-catching and often fragrant orchids appear amid a kaleidoscope of colorful trees, shrubs and perennials; an arboretum of fruit, nut, and flowering trees, with picnic tables for an al fresco lunch; a maze larger than a football field and made of 5-feet-high hedges of mock oranges; and a shaded rainforest trail that continues more than a mile through palms and trees producing coffee, cinnamon and guava. The pass also gives access to view beautiful Kamae'e Falls, a nearly 100-foot cascade that's short drive away.
Speaking of coffee, what could be more romantic for a couple than starting your day with a cup of joe you roasted together? At UCC Hawaii Kona Coffee Estate near Holualoa in North Kona, couples can book the Roastmaster Tour ($50) to learn about different coffee roasting techniques before roasting a half-pound of green Kona coffee beans to their liking. After the beans cool down, you'll package them in two 4-ounce bags with a personalized photo label (additional bags are available for $11 each). The experience also includes a tour of the 40-acre hillside estate, which besides 18,000 coffee trees has a fabulous view of Kailua Bay and the town of Kailua-Kona.
While you're in North Kona, plan to visit the Original Hawaiian Chocolate Factory, whose motto is "Chocolate is aloha." The twice-weekly tours ($25) of its picturesque cacao orchard in semi-rural Keauhou guide you through the many steps of turning beans into bars, and end with tastings of delicious milk, dark and dark criollo chocolates made from 100 percent Hawaiian cacao. The factory store, open Tuesday through Friday, sells chocolates in embossed bars and in the shape of plumeria flowers—perfect for feeding to your sweetheart.
Couples can create even more lasting memories by planting a legacy tree, which will not only help restore native forests and protect wildlife, but can also offset the carbon footprint of a honeymoon. With Hawaiian Legacy Tours on the Hamakua Coast, you'll meet in Umikoa, at 2,500 feet elevation on the slopes of Mauna Kea, for fresh scones and coffee before a gentle hike through a forest that leads to the planting site of a native koa tree ($120; additional trees $90). Afterwards, you'll be given a certificate with precise coordinates to track the growth of your tree online. Private tours are also an option.
Above the Kohala Coast near Waikoloa Village, the Waikoloa Dry Forest Initiative will plant a rare native wiliwili tree in return for a donation, which includes naming rights to the tree. Couples may also enjoy a free guided sunset hike through the rugged preserve the first Friday of each month; it ends with refreshments in a pavilion overlooking the ocean and the seemingly tiny resorts on the shore.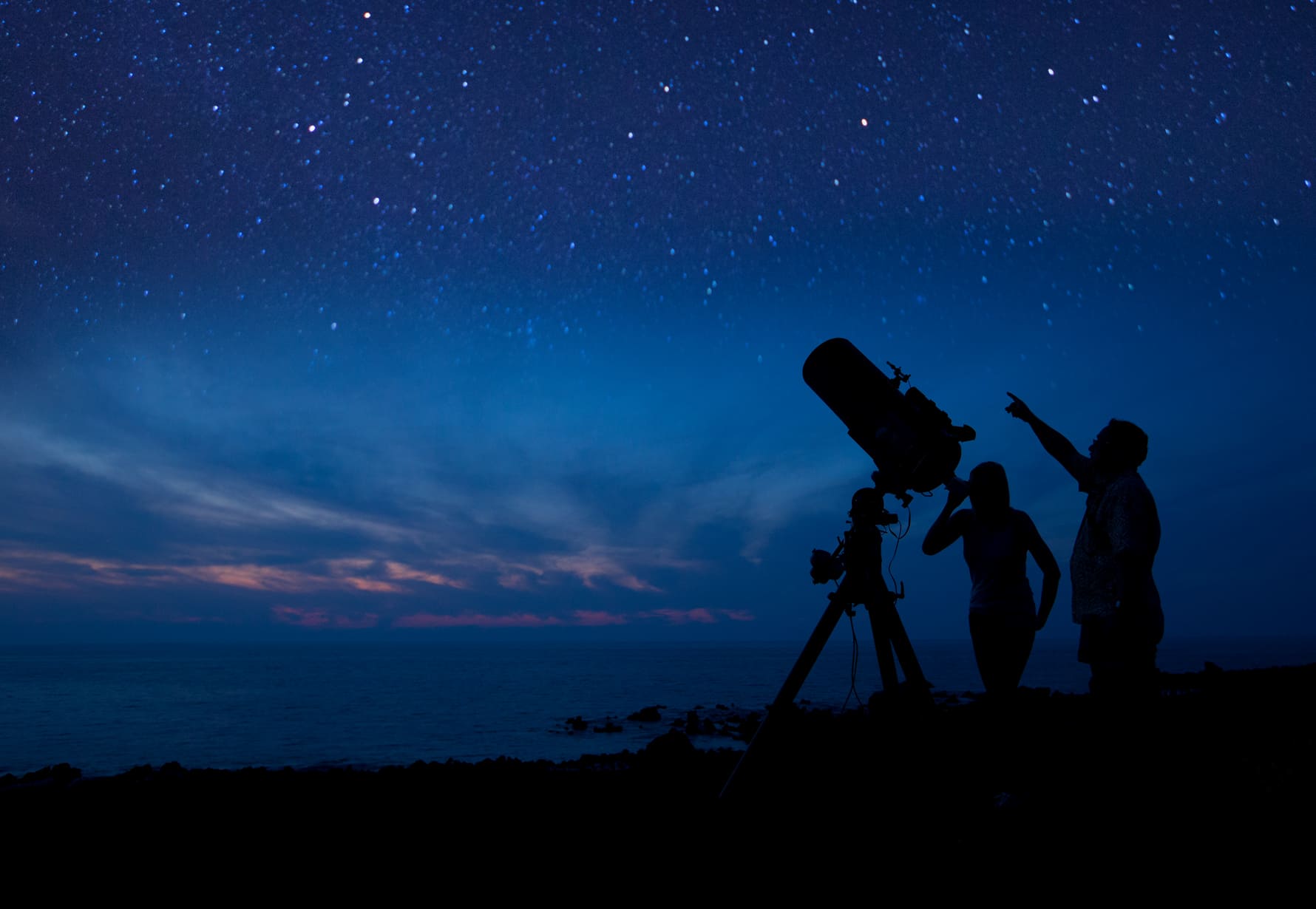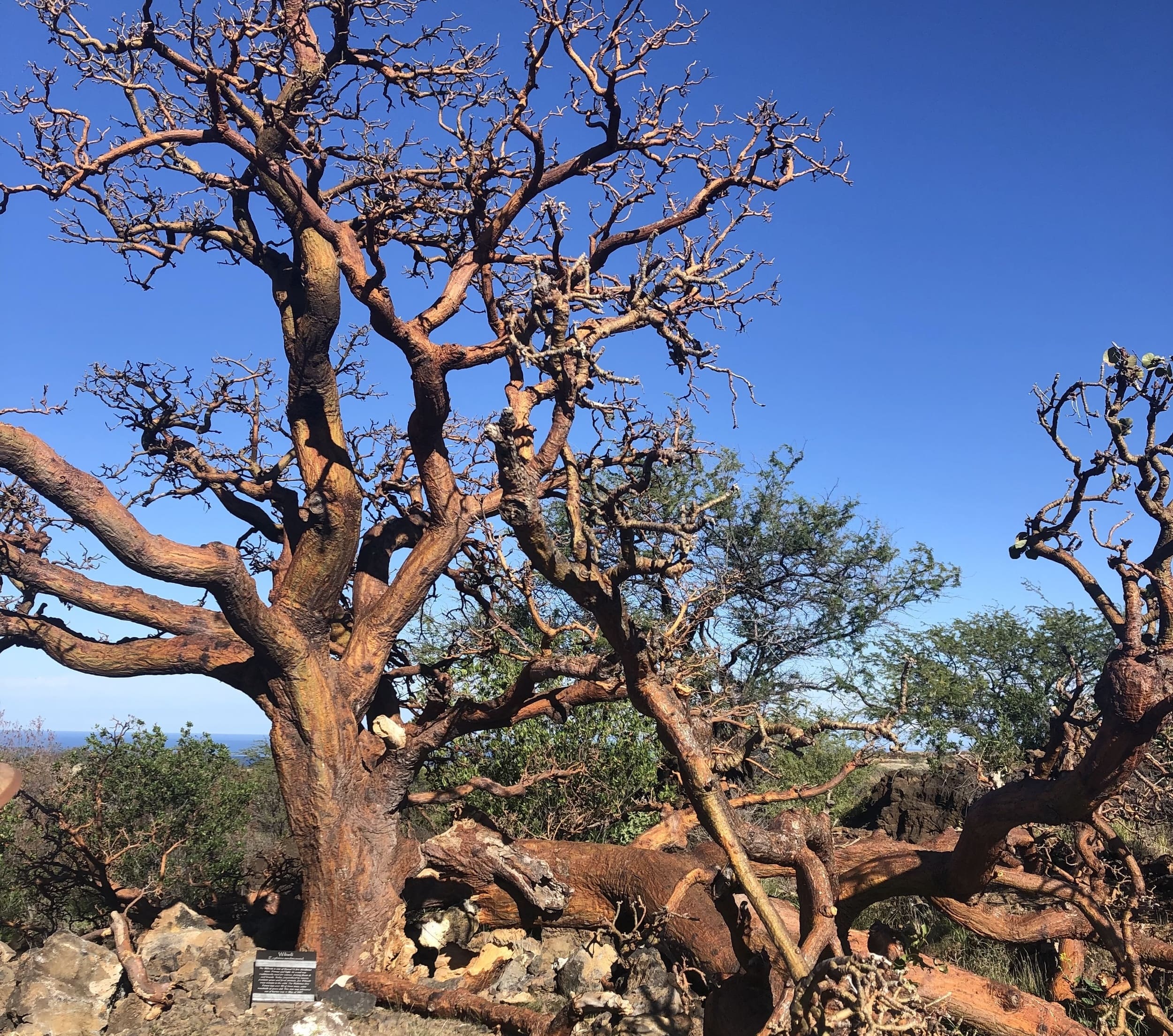 Newlyweds can also support and spend time at the Waikoloa Dry Forest before savoring a night under dazzling starry skies, thanks to Hawaii Forest & Trail's Maunakea Summit & Stars Give Back Experience ($275). The excursion begins with a tour of the forest and its critical native habitat, with an opportunity to do seed collection or easy conservation efforts before a warm picnic dinner and the ascent up nearly 14,000-foot Maunakea (also known as Mauna Kea). Home to world-class observatories, the summit is a stunning place to watch sunset (and snuggle with your companion in the cool night air). Afterwards, the small-group tour descends to a lower elevation on the mountain to observe the night skies through two high-powered telescopes, with hot chocolate (and parkas and gloves) to keep everyone warm and toasty.
The waters off the Big Island are also a place to share awe at nature's grandeur. January through mid-March is peak time for seasonal humpback whale-watching, from a variety of boats that leave from harbors along the Kona and Kohala coasts, or even from the shoreline. For more adrenaline and fewer passengers, book an expedition with Adventure X Boat Tours, which departs from the small harbor in Puako and also offers year-round morning snorkel tours ($155) with a high probability of spotting dolphins and green sea turtles. The Big Island is also renowned for evening snorkelling with manta rays — giant, gentle creatures that glide and somersault as they scoop up tiny zooplankton that are attracted to lights shining in the water. To avoid crowded conditions, book the environmentally sensitive, swim-in tour of Manta Ray Advocates ($125) on the Kohala Coast.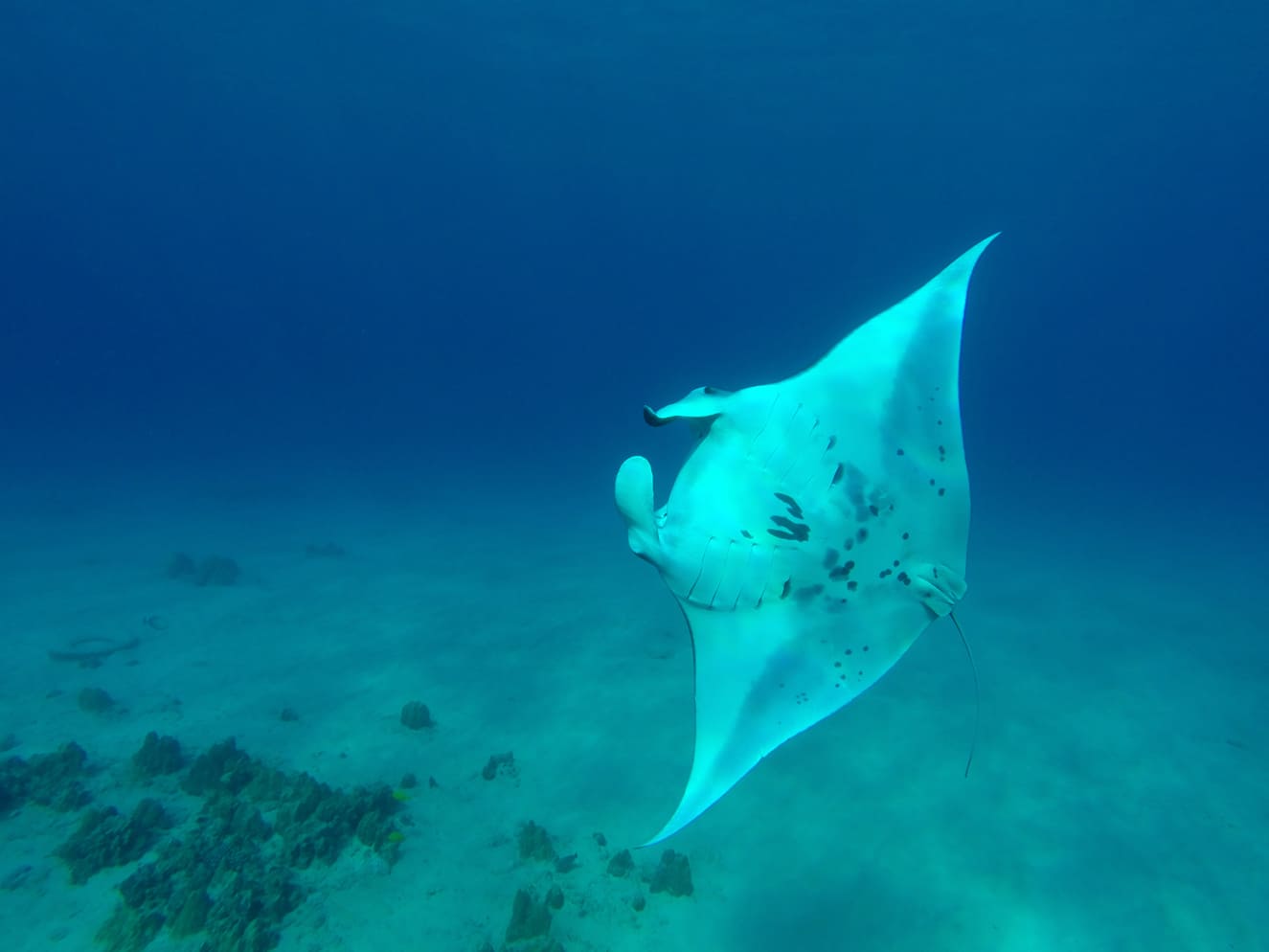 Whatever adventures await on a honeymoon, there should also be plenty of time for rest and relaxation. A couples' massage is an idyllic way for both parties to feel pampered while not missing a moment together. At the serene Spa Without Walls at the Fairmont Orchid, partake in the Hawaiian tradition of lomilomi, a tension-releasing massage ($450 per couple) with gentle pressure from the long, rolling movements of the practitioner's forearms and hands. Choose from the tranquil spa hale (open-air cabanas) alongside tree-shaded streaming waterfalls or next to ocean, amid sea breezes and the soothing sound of waves. Book a treatment for late afternoon so you can emerge from your cocoons in time to watch the sun set over the ocean—always one of the most romantic experiences on the Big Island. You can also raise a glass to this nightly phenomenon—and your new union—at the Fairmont's beachfront Pau Hana Champagne Bar, serving bubblies and nibbles, or the open-air Luana Lounge, which pairs delectable sushi with live Hawaiian music.