Culture
Go with a Pūʻolo: a Gift, Tribute or Offering
E hele me ka pūʻolo.
Go with a pūʻolo – a gift, tribute or offering.
In Hawaiʻi we are taught to always take a gift or offering with us wherever we go.  Never go empty handed.  A pūʻolo can be mea ʻai (food), kōkua (help), pule (prayer), oli (chant or song, a smile or kind word).  The intention is to leave every person, place and condition better than you found it.
This is a way of life that is simply done daily.  Many indigenous cultures teach and practice the same or similar practice.  As we individually are part of a greater village or whole, we understand that each action and contribution makes a difference.  Doing this intentionally, on purpose, with purpose, allows one to focus on the things that matter most, and to mālama (take care of the people and places that matter most).
Moving into a new year generally starts with intentions for improving one or more facets of life.  This simple practice of "E hele me ka pūʻolo.", is one that costs little, takes just seconds or minutes and reaps immediate positive results, lifting everyone's spirits and emotions.
Generally we have time to prepare a pū'olo prior to gathering with friends and family, however it is in the moments we are unprepared that we are able to use our talents, gifts, and hearts to touch the lives and spaces of others, deepening our connections to people and places.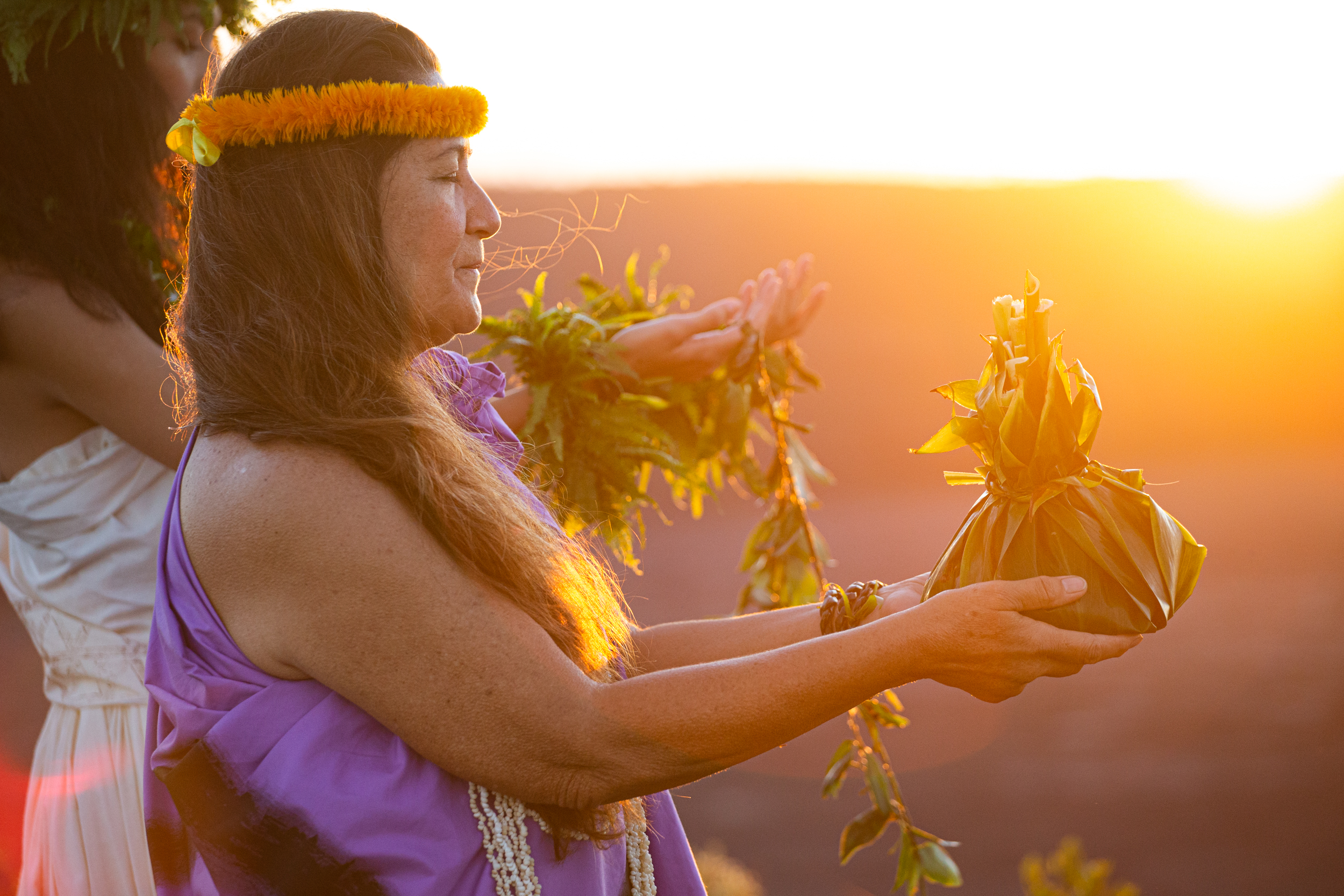 The foundational values of aloha (the breath of life), mālama (to care for), and kuleana (responsibility and privilege) are the guiding forces for "E hele me ka pūʻolo."
Aloha is an unconditional offering of our love, compassion, and support at any time to those we love and care for.  Taking a moment to breathe life into the things we do, say and touch, ensures that love is felt.
Mālama is to not only care for, but to care about the people and places we love.  Mālama is to take care in a way that people, places, and conditions improve, prosper and grow.
Kuleana is not simply responsibility but more a privilege that we must care for without question, to ensure we do not lose the privilege.  We have the privilege of helping others because we were given the time, abilities, talents and love of those who taught us be helpful.  The privilege of caring for and about others is there because we have had family and friends who cared for and about us.  These are privileges we must pay forward and not squander or risk losing.
Sharing and spreading love, aloha, light and happiness through simple acts that are your pūʻolo, will fill everyone's spirit.  Take stock of your gifts and talents and know what simple acts you can bless others with.  Go everywhere with intention and be prepared to leave people, places and conditions better than you find them.
---
Ready to experience what it means to mālama Hawaiʻi first-hand? Join Kaʻiulani on a Hawaiian cultural adventure today.