Calling all chocolate lovers! The Big Island Chocolate Festival returned for the tenth year and Fairmont Orchid was honored to take home two awards this spring. This year's theme for the festival was "Indulge your Senses," portrayed not only in the food but in creative booth décor, from bright red and yellow cacao pods to dramatic chocolate fondue fountains.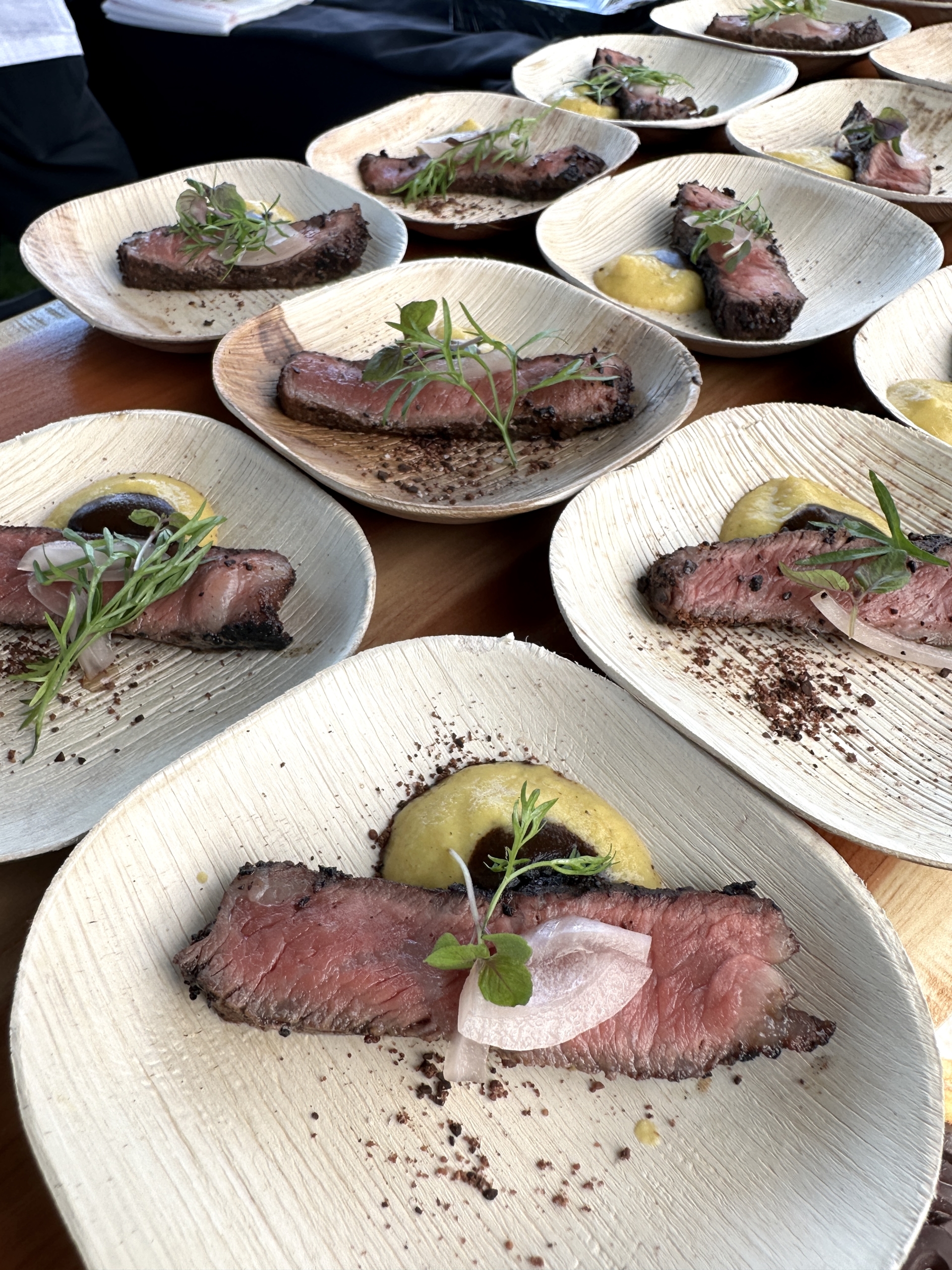 Wagyu New York Strip with Cacao Nib Rub
Our winning culinary team served a sold-out crowd of 400 folks Wagyu New York Strip with Cacao Nib Rub featuring Ewa Corn Purée, Pickled Maui Onions & Mole Negro. The Waygu New York strip was fire-roasted to perfection in the time-honored tradition of robatayaki grilling over Binchotan charcoal, allowing for the natural flavors of the Cacao Nib Rub to develop. After absorbing the rub, the grilled Waygu New York strip was garnished with local ingredients of Ewa corn purée and Maui onions. This dish won first place for the Best Savory People's Choice Award and tied for first place in the Best Savory Judges' Award category.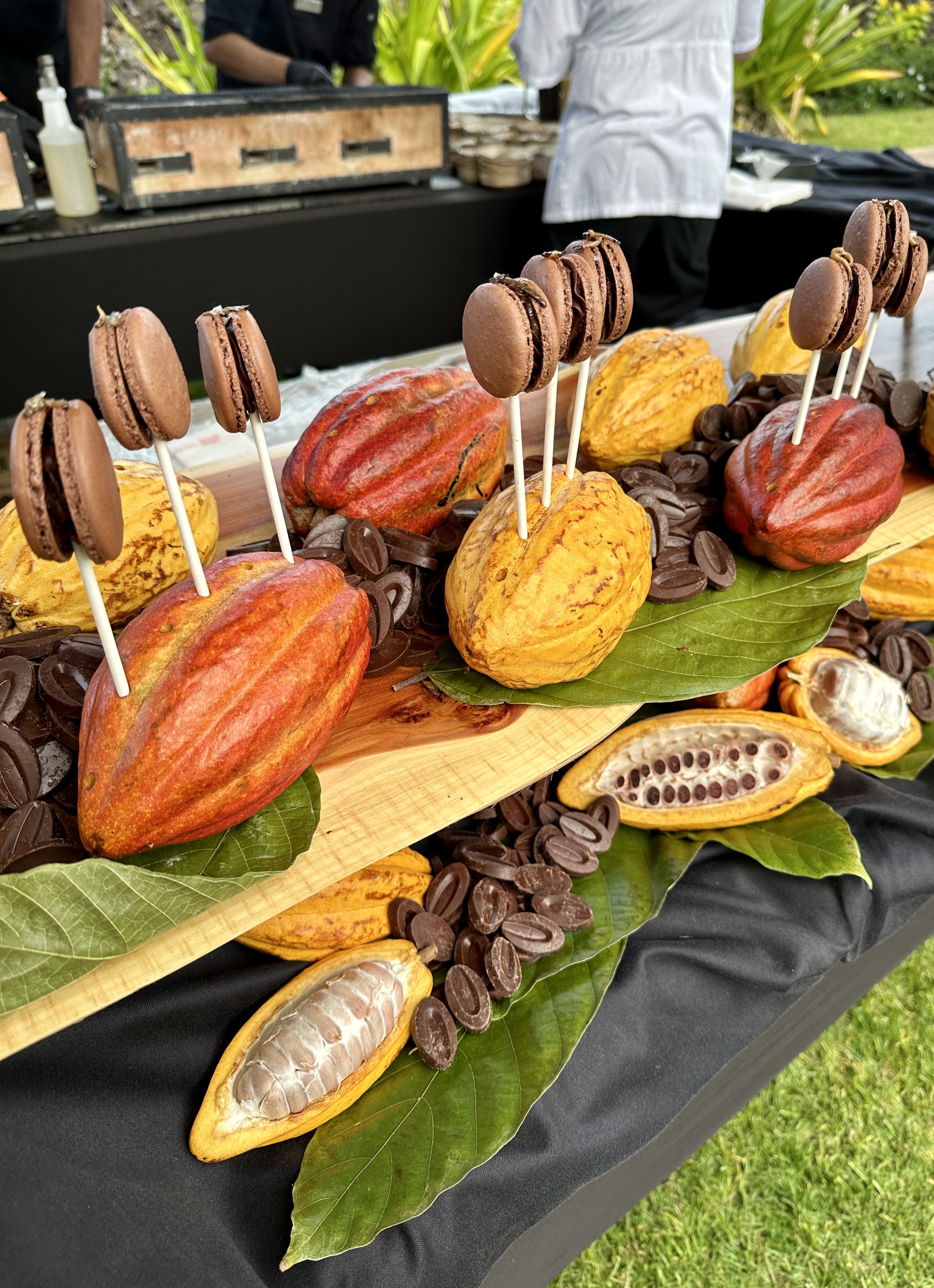 Dark Chocolate Macaron Pop
The pastry team created a Dark Chocolate Macaron Pop with Truffle Foie Gras. The rich flavor of Foie Gras in the middle paired smoothly with the dark chocolate outside. Executive Sous Chef Daniel Sampson carefully placed salt flakes on the top of each macaron pop, ready to be devoured! This savory spin with the classic sweet, rich chocolate had many people returning for more.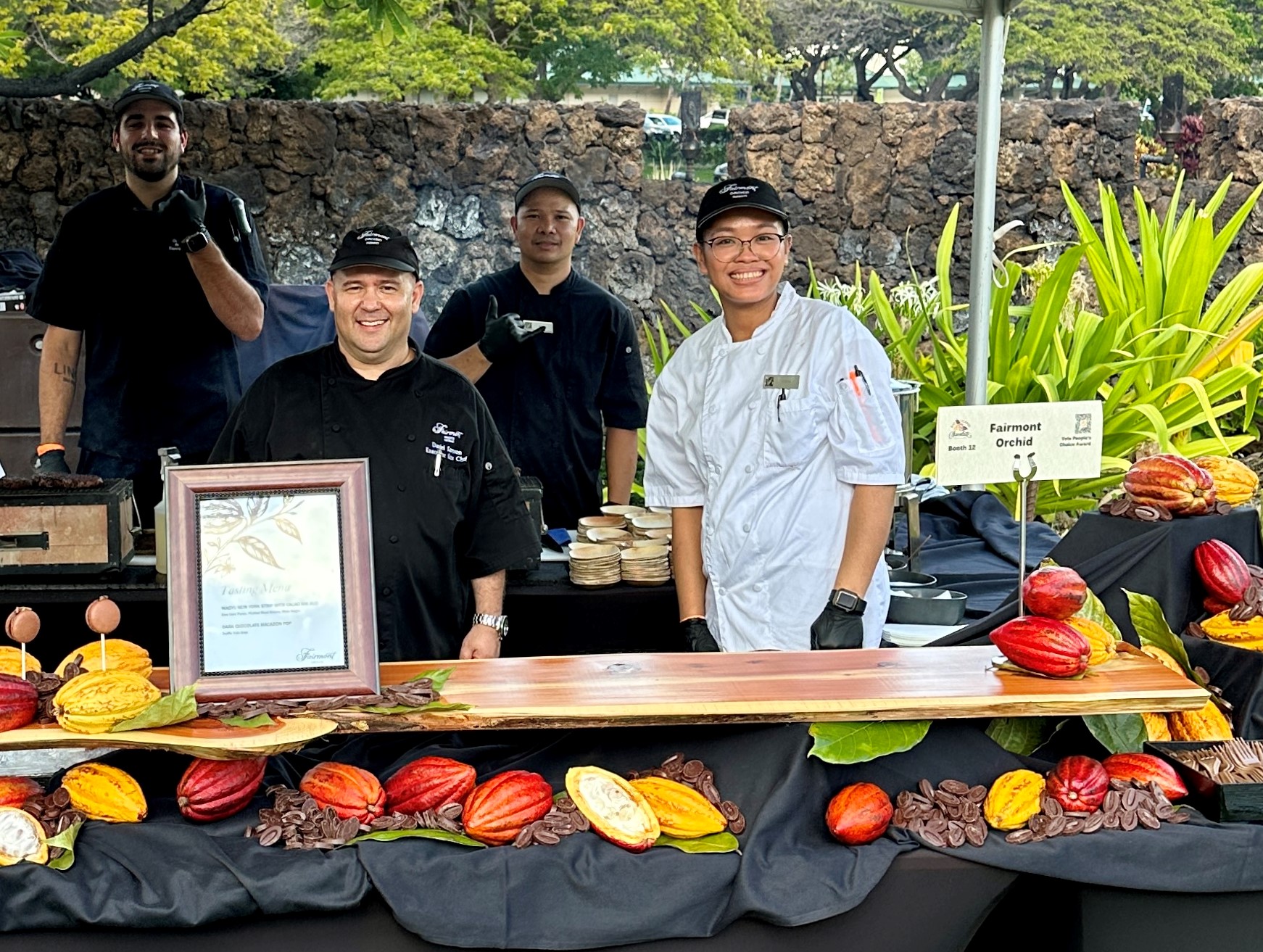 Winning 1st Place Savory and 1st Place People's Choice
Chef Sampson has led Fairmont Orchid's culinary team to earn several wins over the years at the Big Island Chocolate Festival. However, earning top billing in the Savory category was memorable for the team. "After 35 years as a pastry chef, I decided to go to the savory side," shared Executive Sous Chef Daniel Sampson. "What a great team effort and so much fun to win 1st Place Savory and 1st Place People's Choice. It is always a great feeling to win, but an even greater feeling doing it with a team that rocks."